This year we are launching our first ever county-wide conservation photo contest! The contest will be open to all Portage County Residents and will include four categories: Conservation Practices, Close-up Conservation, Conservation in Action, and Agriculture and Conservation Across America. There will be two age divisions that will be judged separately: Youth - 18 years and under, and Adult - 19 years and older.
Read More →
Ohio NRCS Seeks New Proposals for Conservation Innovation Grants, Deadline is July 12, 2019
Read More →
The first Festival in the Xtinguish Torch series is held in beautiful Downtown Kent! The festival will include art installations, food trucks, and live music with musical acts such as Alex Bevan, the Chardon Polka Band, and more!
Read More →
District Calendar of Events
Bio-Med Lower Academy Receives Storm Water Grant
Bio-Med Lower Academy presented their grant proposal to the PC Commissioners on December 3rd at their Shalersville site. Tabatha England is the educator working with this student-led proposal. Bio-Med students will design and build a rain garden just off the main entrance to their school. Adding rain barrels to this storm water collection and storage system will also provide a water source for the raised beds that will be added to the front of the building as part of this grant. A pavilion and hoop house added to the rear of the school will provide further opportunities for cross-curricular integrated studies and outdoor learning.
County Envirothon Winners!
Kent Roosevelt's team, Rosenkal, placed 6th overall at the Area 2 Envirothon Competition. They placed 4th in Aquatics, 5th in Wildlife, tied for first in Soils, and 7th in Forestry. This years participating schools from Portage County were Kent Roosevelt and Southeast.
Area 2 Envirothon
Envirothon participants at the Forestry Station
Area 2 Envirothon
Envirothon participants in the soil pit
SWPPP Inspections
We regularly conduct sediment erosion control inspections at active construction sites. See a pollution problem? Let us know!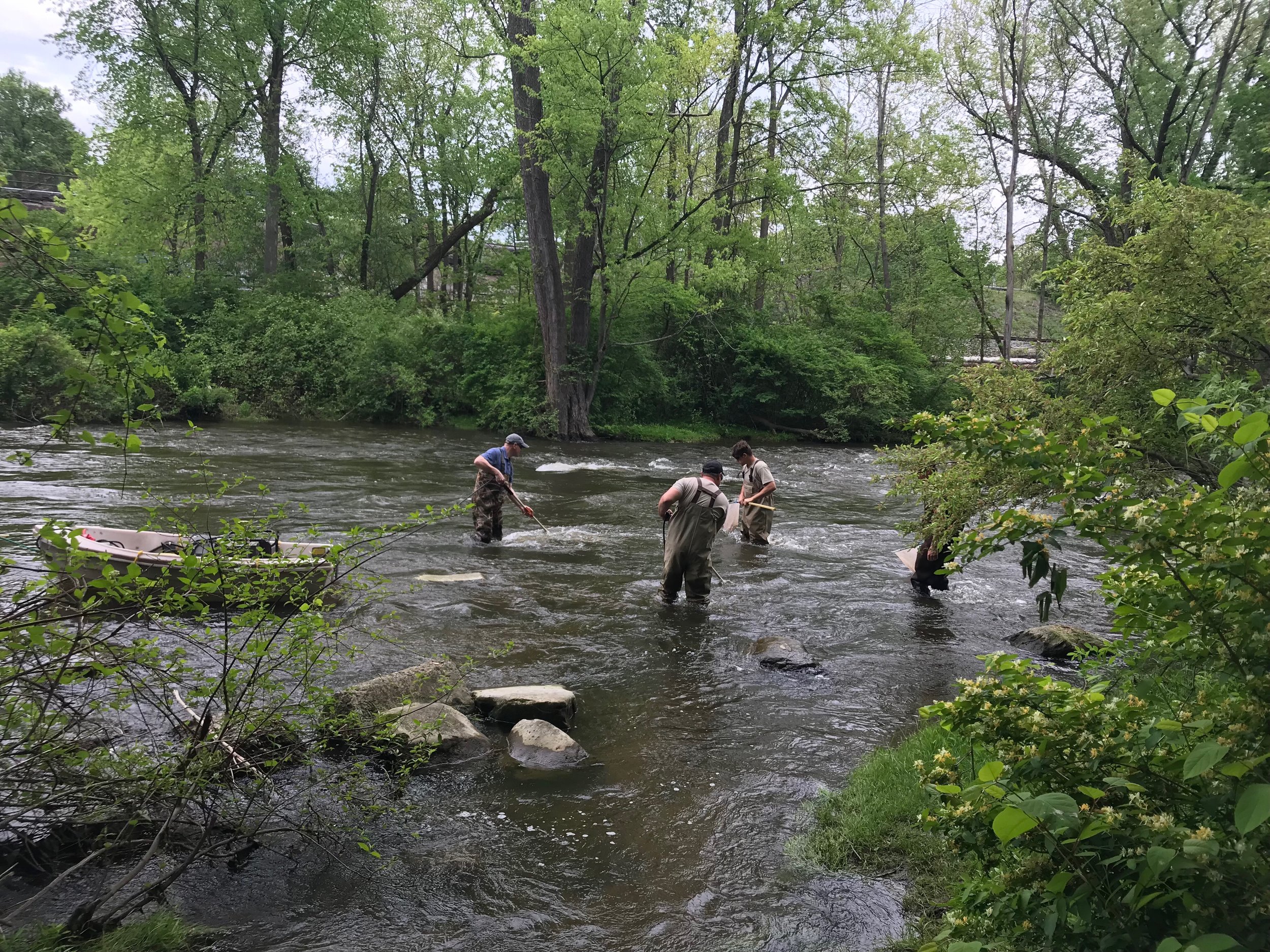 Electro-Fishing
Every year ODNR- Division of Wildlife joins us for Kent River day! They do an electro-fishing demonstration for the schools that attend and allow the kids to see and touch the fish that they pull from the Cuyahoga River. Aquatic biologists use electro-fishing as a means of sampling fish populations to determine the health of a body of water.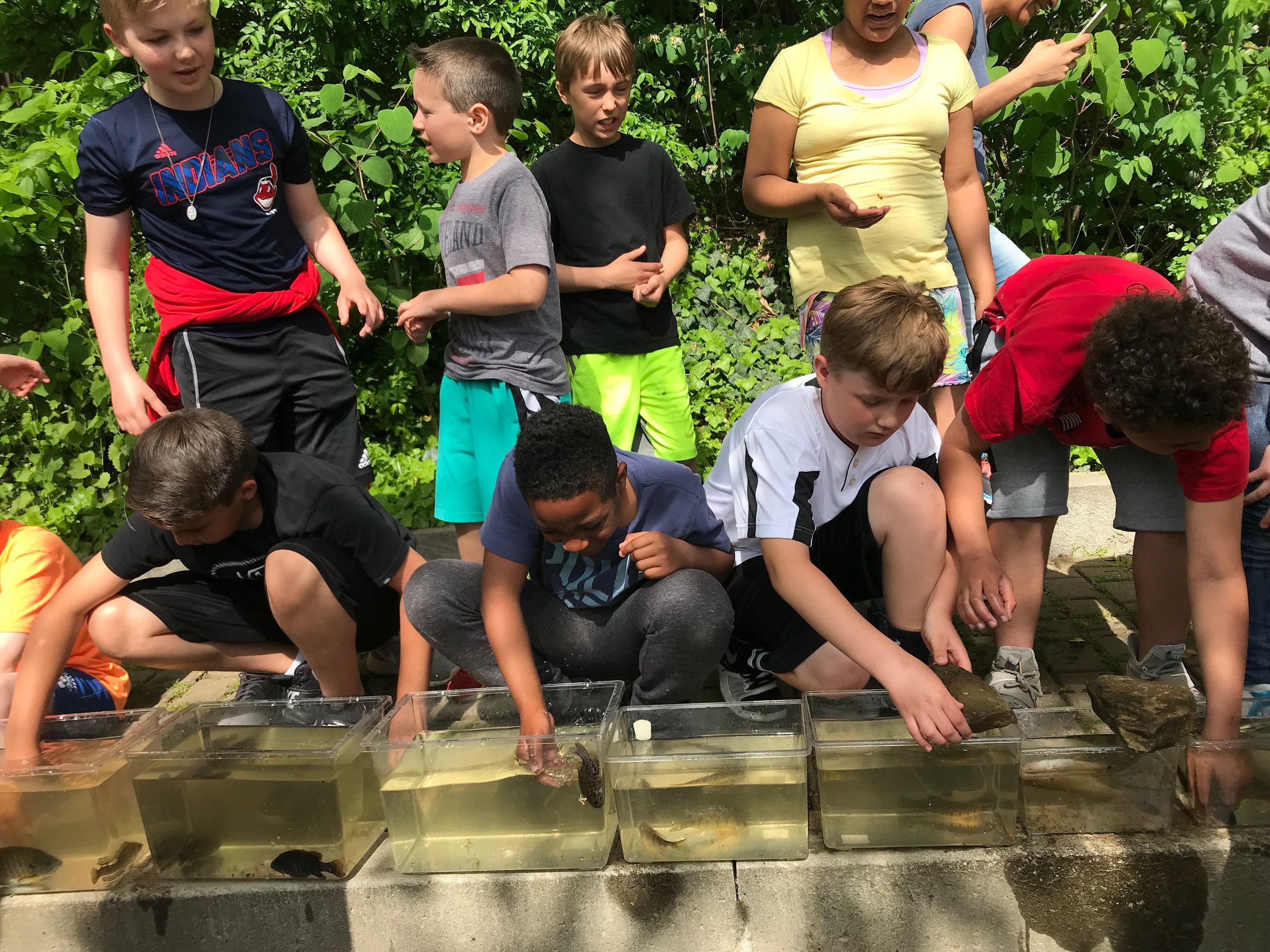 River Day
Kent students get to come down to the river and experience hands on interactions with native fish straight from the river
4-6 Poster Contest Winner
Sophie Wiley - Bio-Med Science Academy
10-12 Poster Contest Winner
7-9 Poster Contest Winner
Angelina Jones - Windham Jr High
2-3 Poster Contest Winner
Reese Anderson, Crestwood Intermediate School